Spaces for Hire
On this page you can find our rooms which can be hired by individuals, community & parish groups – if you would like to find out more information please contact office@carraigcentre.ie 
TCC warmly welcomes applications from organisations,​  community groups and individuals who wish to use the building or part thereof for meetings and other activities ​which do not conflict with the ethos and values of the Church of Ireland and the Carrigrohane Union of Parishes;  these are summarized at www.ireland.anglican.org/our-faith/what-we-believe.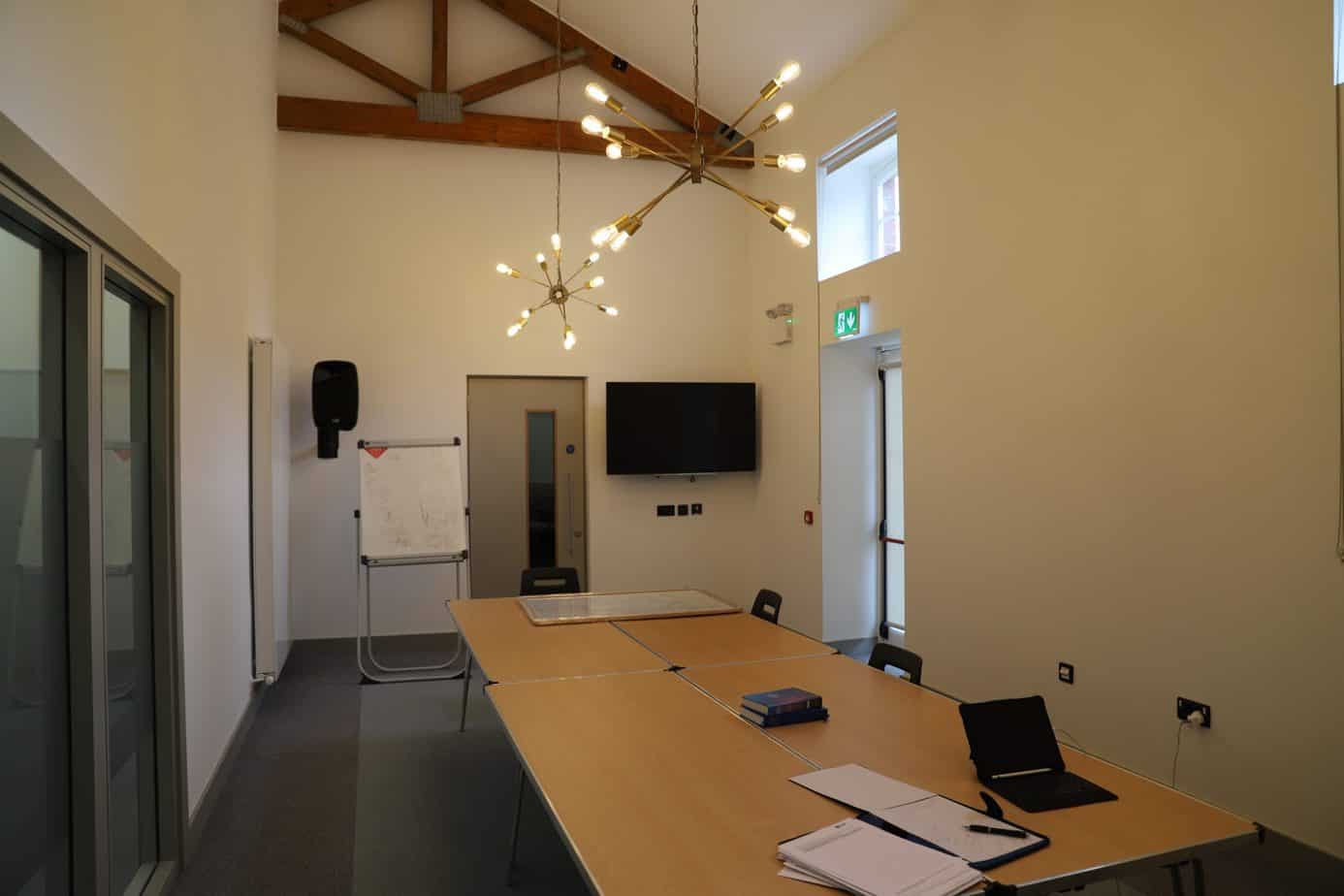 Medium size meeting room with 55″ LCD screen, wi-fi and storage. Chairs and tables available.  The room is accessible both from the main lobby or from Old Fort Road, making it ideal for classes, board meetings and controlled access meetings.  Holds up to 20 people.
8m x 4m
Medium size, child friendly room suitable for children, young people and adult activities.  Has 55″ video screen, storage and direct access toilet with baby changing station.  Chairs and tables available.  The room has direct access to the outdoor play spaces and garden and a kitchen making it ideal for camps and birthday parties.  Access is from the main hall, the kitchen or the outdoor pathways in a controllable manner.  Easily accommodates 30 people with no restrictions.
14m x 6m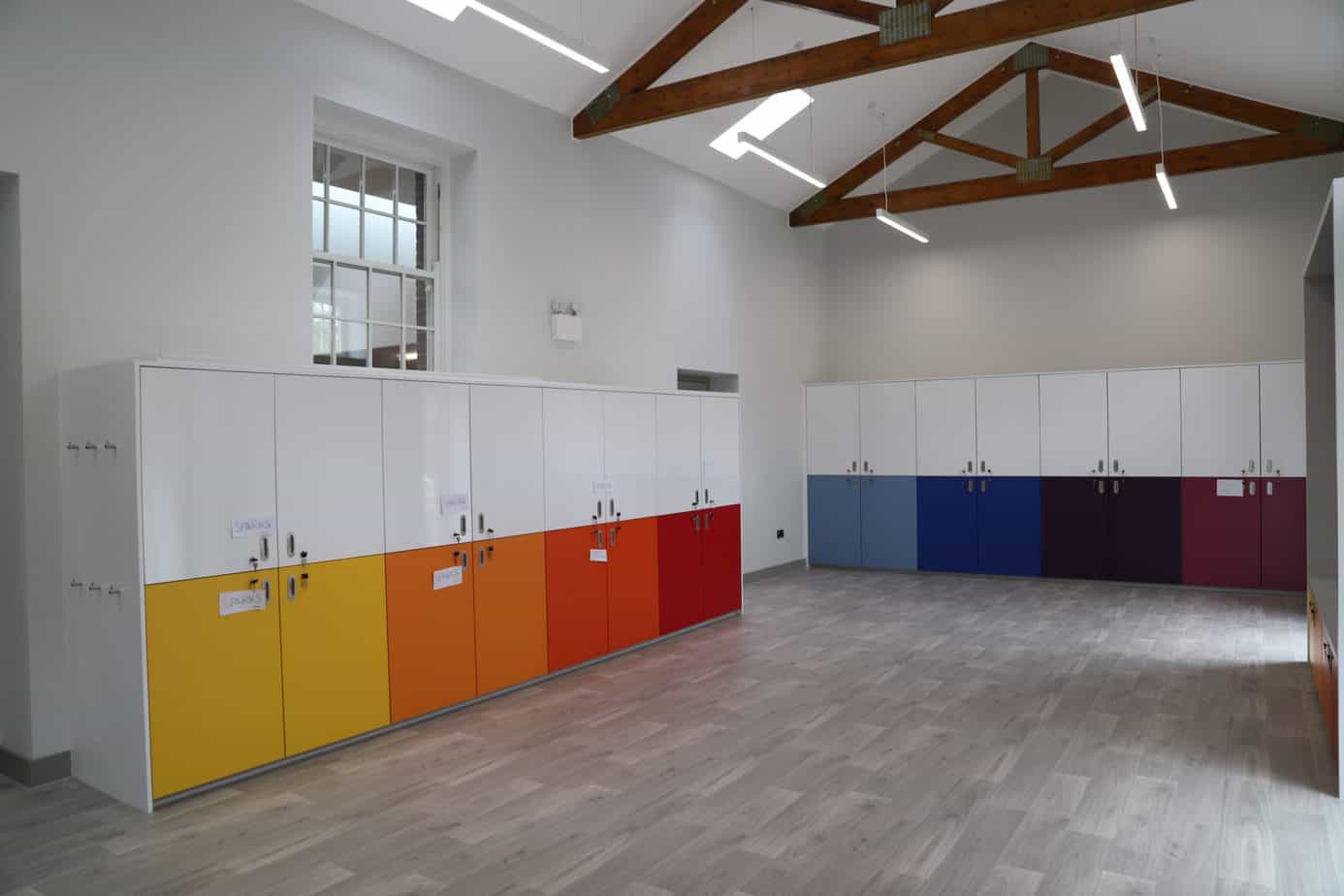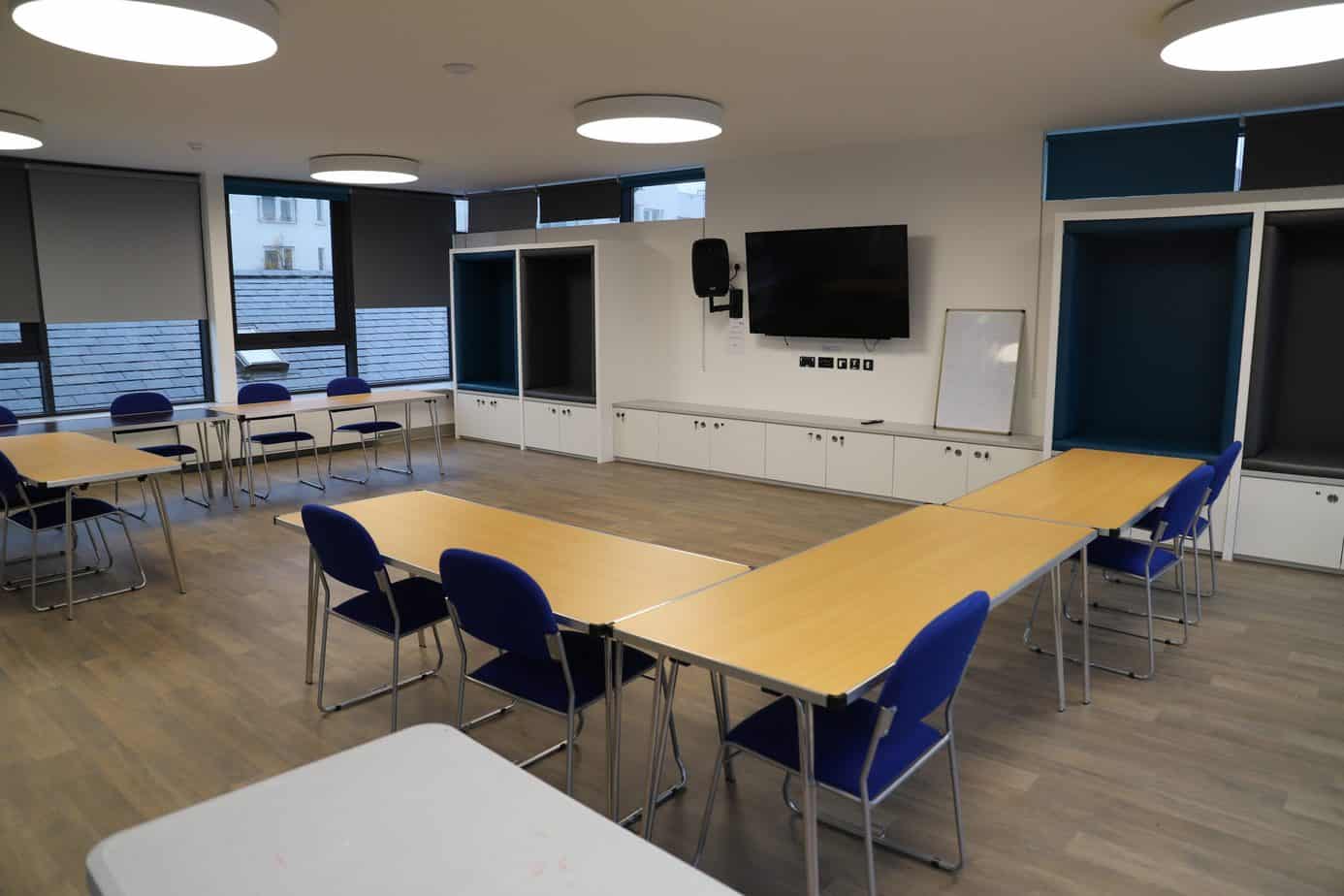 Medium to large size upstairs room with lovely views over the hills to the north.  The room is equipped with 55 inch video screen, storage, wi-fi, lift access and storage.  The room has kitchenette and toilet on the same level and has direct independent access from outside.  The room holds 40 (limited by stair width for safe egress) under unrestricted conditions.  Ideal for exercise classes, drama, meetings, craft events, etc.
13m x 11m
A small recording studio, well equipped with iMac, Reaper DAW and a variety of recording equipment.  Contact the office for information.  Recording can also be very successfully done in the Main Hall.
5m x 4m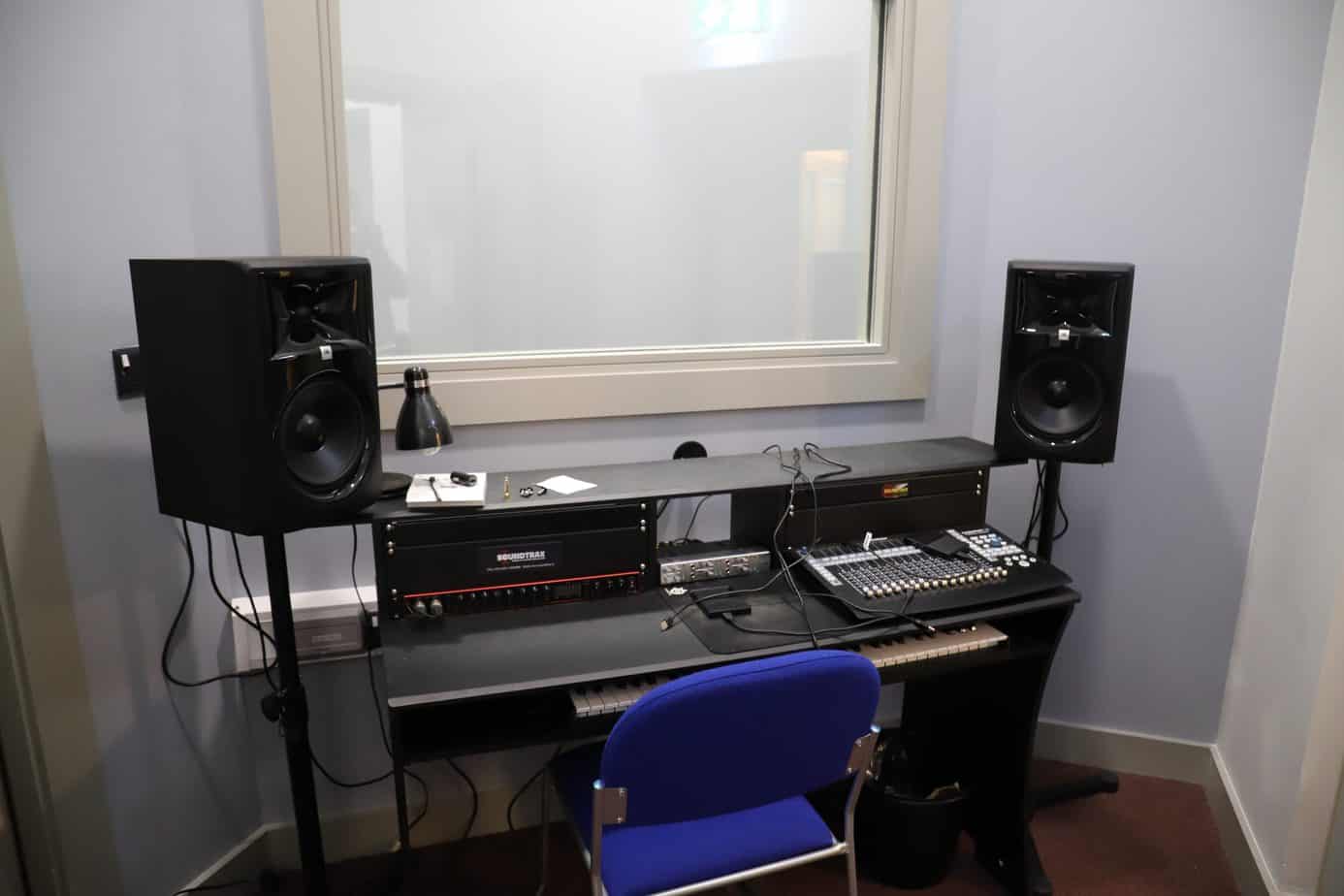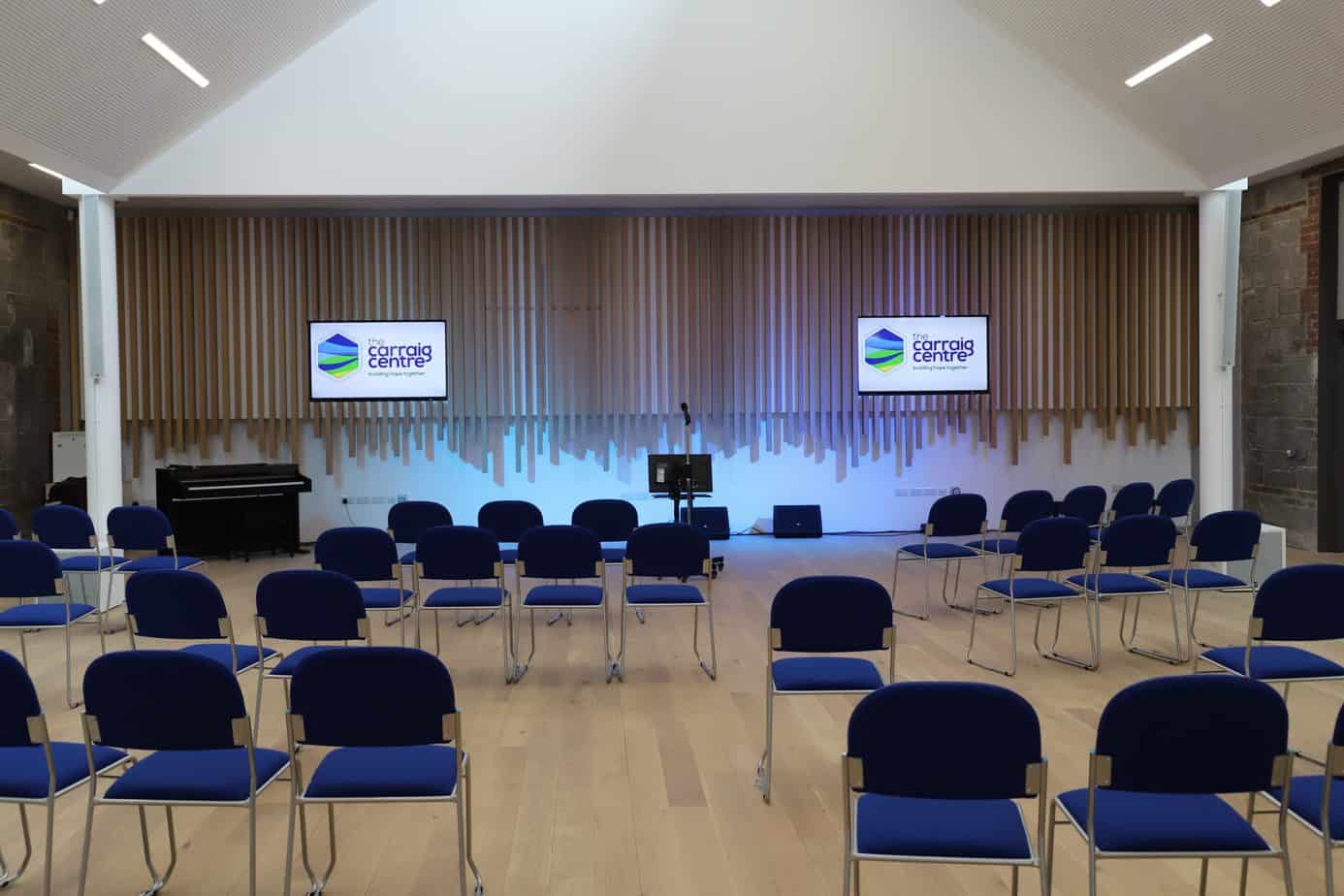 The Main Hall is a lovely light environment with good ventilation and acoustics and is well equipped with audio and video.  In unrestricted circumstances the room has a usable capacity of around 180-200 standing, seated around 150.  The room captures the sense of a modern facility while still retaining the old walls of the original Stables. Chair and tables are available and storage is located off the room.  The Main Hall has successfully been used to record music as it has quite good acoustics and equipment available.
22m x 12.5m:  282 m2
A spacious well equipped kitchen is available for non-commercial use.  It is equipped with an industrial pass through dishwasher and a 5 zone induction cooker, microwave, washing up facilities and water boiler and coffee makers.  The kitchen is usually made available as part of the rental of other rooms.
7m x 6m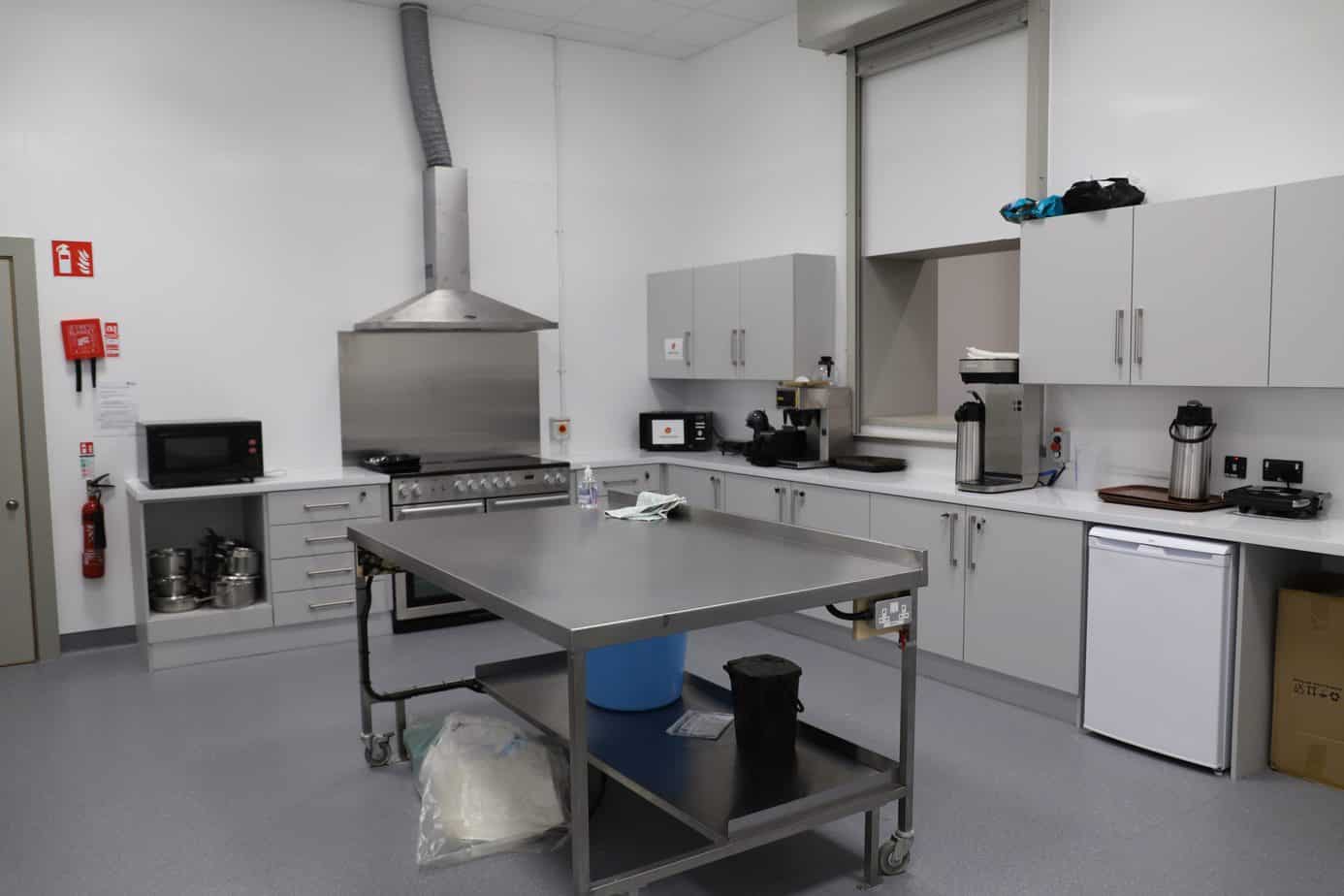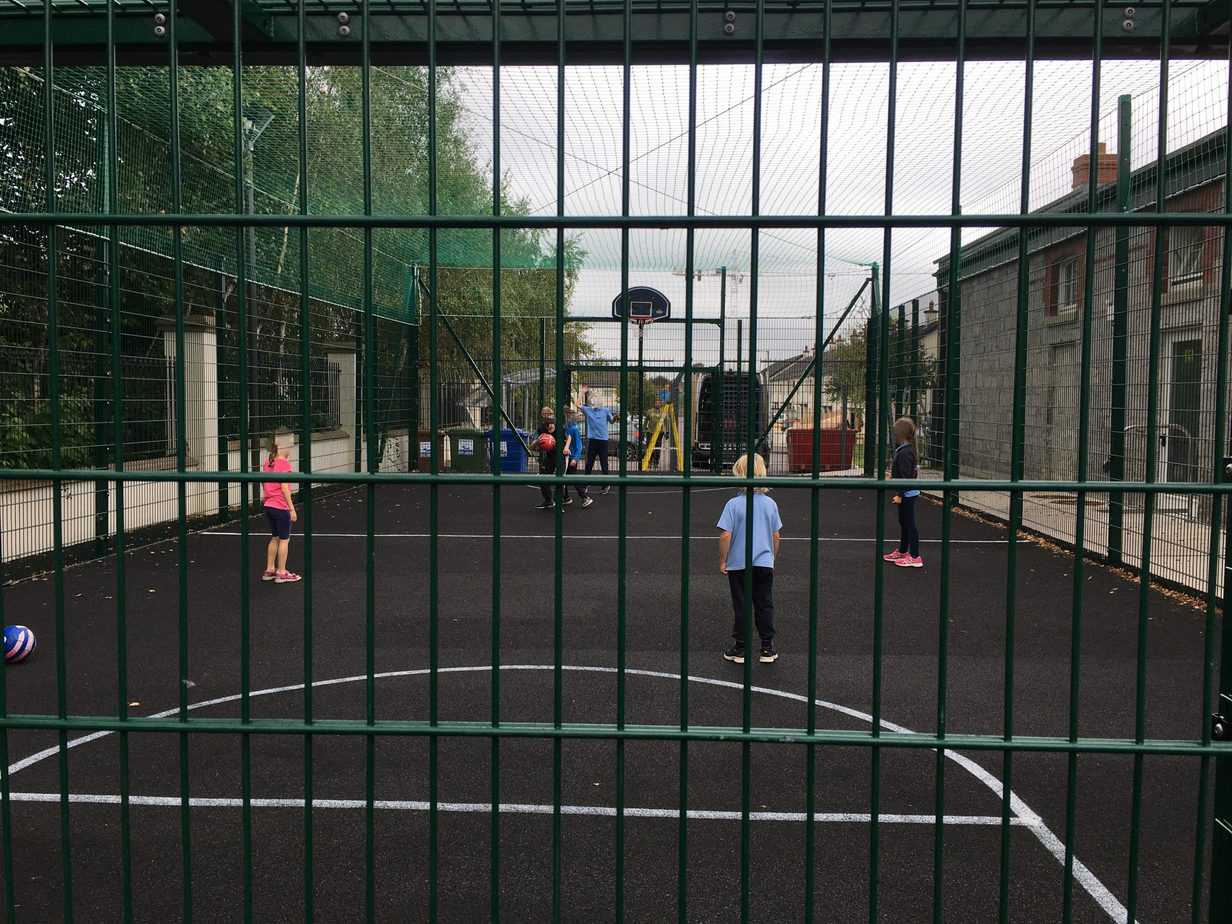 A multi-use ball playing area with soft playing surface and basketball hoops and "5 a side" soccer goals. It is not a full size 5 a side pitch but more than adequate for fun!  It is usually booked along with the playground and garden areas in one combined booking.  Access is from an outside lockable gate.
19m x 10m
A modern playground for your toddler to 12 years olds can be booked for casual use or parties and gatherings.  In general it is booked along with the patio garden and ball playing area.  Access is secure and from an external locakable gate.  Adjacent toilet facilities are available on request.
23m x 10m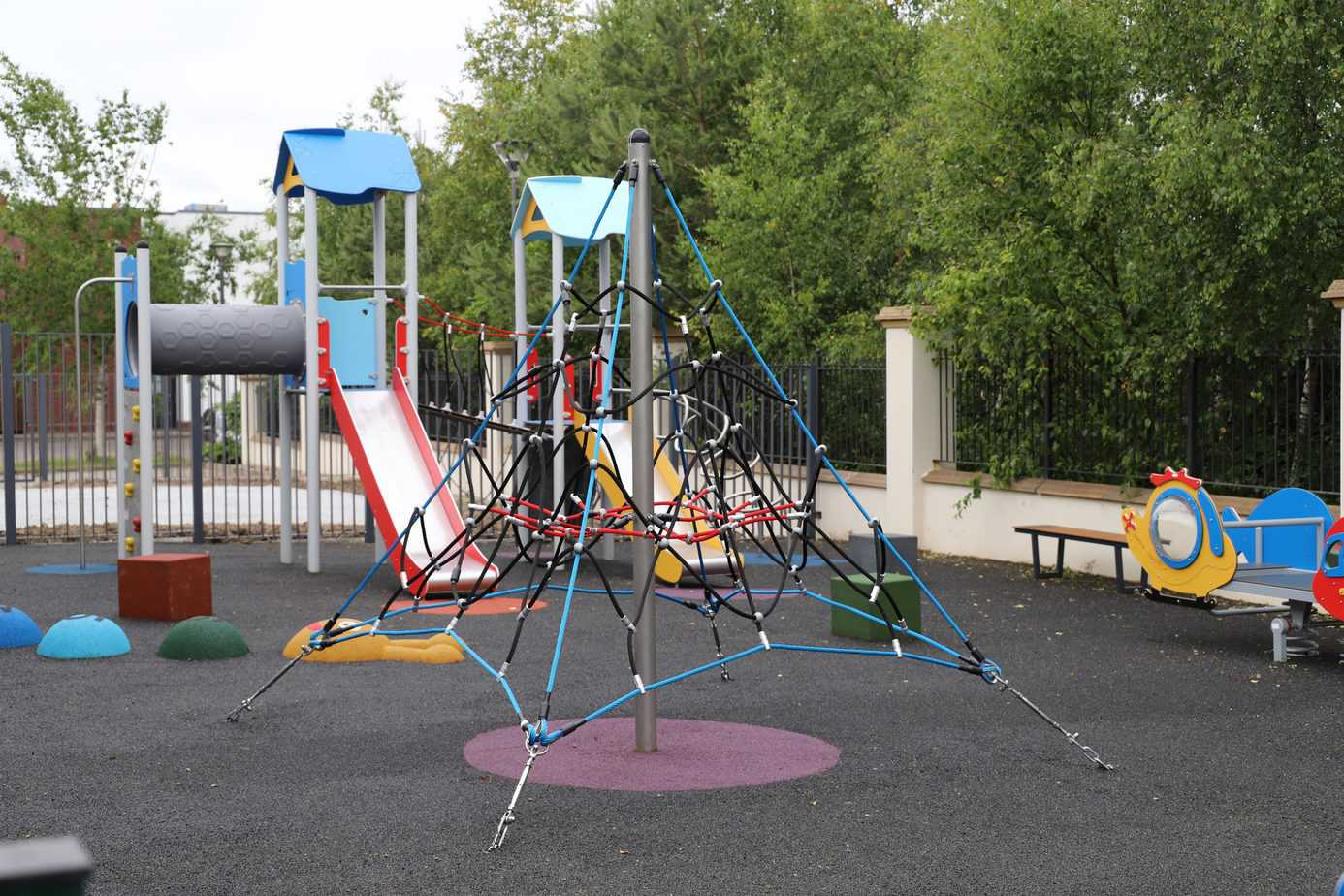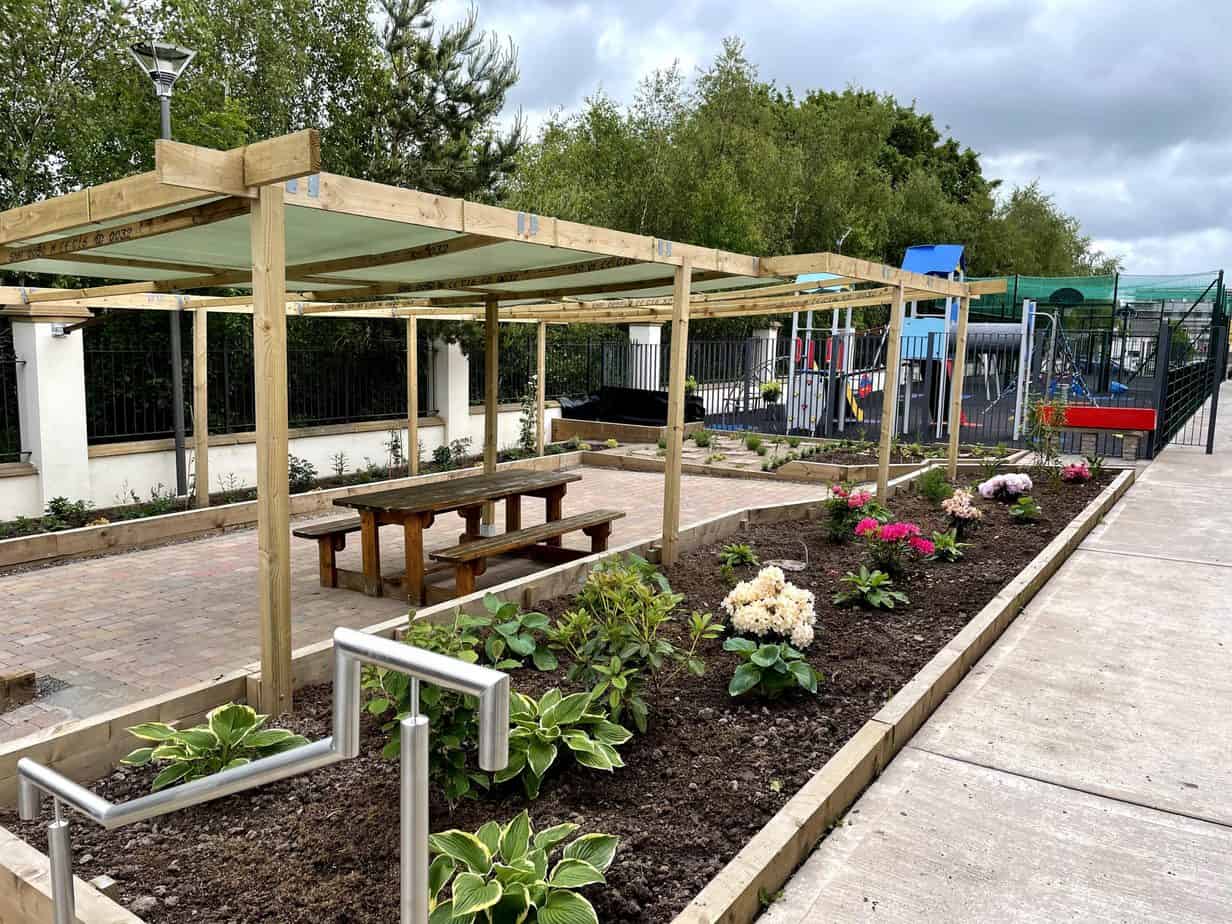 A pleasant sheltered patio garden with an awning covering for shower protection and a picnic table.  Other tables and chairs can be provided.  The space is usually booked along with the playground and ball playing area for atherings and parties.  Food may be consumed in this space.
15m x 10m
The Carraig Parish and Community Centre CLG, Trading as:
The Carraig Centre
CHY - 22951
CRO - 675363
RCN - 20206415
Find us at:
The Carraig Centre
Old Fort Rd.
Ballincollig, Cork,
Ireland
P31 PV20